If you have ever visited London and traveled on the underground tube, there is a common phrase you will hear over the bustling noise of chaos and crowds…
Mind the Gap
It's a caution to all individuals who dare to cross the yellow line towards the tracks. It primarily acts as a warning to all bystanders of the gap between them and where the train sits. Small to some and large to others, the gap could be a simple step of continued travel or a shocking short plummet to your ego. Ultimately this phrase over the crackling underground speakers makes you think of where you are, where the train is, and the gaping hole between the two.
When I moved to London from Southern California, I had many expectations of what my life would look like while living abroad.
I moved "across the pond" to work in a church called Soul Survivor and all my accumulating hopes for this exciting future soon morphed into expectations without my realizing it. Sadly when my expectations of the city life, the British accents, relationships and the new job
did not connect with reality, I found myself disappointed. I expected x, y, and z from my relationships, the church, myself, my giftings, my city, and God. To my shame I was not satisfied with the outcome I had eagerly anticipated and therefore saw this gap between reality and my expectations.
In truth the outcome of my new adventure in the UK has been unbelievable, yet because my expectations had created a presumption of what was going to happen, the alternative reality diverted my joy.
One day on my way home from central London, I was sitting on the tube disappointed that I had been jaded by my expectations and I heard the phrase Mind the Gap.
Epiphany. Mind the expectations. Mind the space between where I am and where I think I may go.
Expectations in life are part of being human. We hold this tension between living in the present while attempting to piece together and prepare for the future unknowns. With every ounce of control we try to remain in the here and now, but so frequently our minds attempt to anticipate, predict, determine, hope and dream of what tomorrow's events, relationships, circumstances and more may hold.  When the unexpected of life rushes in from left field, we are either enraptured in delight and standing tall or we lay flat on our backs stunned and gasping for air. We expect, predict, and hope as a form of survival from the broken world we live in and yet the very thing that we cling to in order to find peace in an open-ended future, can be the very thing leading to disappointment, anger and sadness in the present.
How do you mind the gap between where you are and what you do not know about where you are going?
Here are a couple of insights I have gained on how to mind the gap of expectations…
The gap is not bad…but blindness is
Expectations are typically made from routine, history, facts, truth, reason, and logic.  Expectations can be useful for holding yourself, others and the world to a standard of good. However, if we become blinded by false assumptions or unrealistic expectations, we will find the gap between you and reality far too wide to jump.
For example, if I expected my future husband to wake up like Mr. Darcy, make breakfast for me in bed every morning, and his breath smell of peppermint, then sadly I might wake up every morning disappointed with a snoring man with bacon breath. It would be blind ignorance to hold this expectation for my future, for it would be a failure on my part to not love a man for who he is.
Expectations often prevent us from living lives of abundance and joy.
However, if I expect the new toaster I purchase to last beyond its two year warranty and if it unexpectedly breaks within the first week, I would be reasonably disappointed in the malfunction of the toaster and in my lack of toast for breakfast.
The reality is that our world is broken and therefore our relationships, our surroundings, and we ourselves will experience this brokenness through conversations, actions, reactions, and more. If we establish our expectations based upon our assumptions and imagination, or we continuously uncheck our expectations, we will find ourselves constantly disappointed in our experiences with our friends, our family, our church, and our God.
It is crucial for me to take stock of how often my imagination, expectations and assumptions bleed into reality and leaves me disappointed.
Look at where you find yourself complaining and see if the subject of your complaint is being held up against truth or unrealistic expectations.  You must dig to the root of your expectations in order to ensure that the source of what you expect is based upon truth.  The more that we release our expectations, assumptions and presumptions, the more we will find freedom, joy in the moment, and peace for the future.
Look at the gap and take the next step
I have journeyed through many bitterly unfulfilled expectations and have experienced the painful dejection that inevitably follows. 
For example, I expected to play volleyball competitively for the rest of my life.  I was a volleyball player for my university, however in 2011, I tore my ACL and I experienced major complications that made it impossible for me to play competitively again. The medical complications so compromised my leg that I now walk with a limp.
I have experienced every emotion possible when grappling with the reality of my altered life and leg.  Shame, anger, depression, sadness, bitterness and regret plagued my heart. The "next step" that followed my derailed expectations took the form of blaming everyone, bitterly and jealously, while watching my teammates continue to play. I experienced an inability to worship God or to believe in His goodness. I fell into the gap of constant self-loathing, silence in the abyss, and the list could go on and on.
Through all the disappointment my new reality brought to me, I can now testify to the freedom of forgiveness, compassion, love, communication, apologizing, patience, praise, and prayer. 
Though circumstances can arouse a response of disappoint, harm, and even hatred, we have the power to choose the opposite…to love in the midst the storm and loss.
Jesus Christ, the Savior of the World, came to us as an innocent baby. Jesus defied all expectations thrown at Him and He responded as His Father does—in agape love and shalom peace.  On the Cross, Jesus said, "Father, forgive them, for they do not know what they are doing" (Luke 23:34).
Jesus the Messiah came not to save the world by human conquest with the sword as most expected, Jesus came to save the world by sacrificing himself on a Cross to bridge the gap of relationship between God and the world.  Rather than condemn His crucifiers, Jesus forgave them.
This choice to come in the opposite spirit is the hardest and bravest thing you could do. Whether you expected your crush to ask you to prom, or your father to make it to your graduation, God to heal your friend's cancer, your friend to invite you to their party, or your wife to never leave, the emotions you experience when you face reality can either move you toward bitterness and conflict or empower you to communicate your feelings, to release freedom, and to step into wholeness, in other words, come in the opposite spirit.  You can choose freedom, experience joy and rest in shalom peace, even when you don't receive what you expected, deserved or desired.
The key that unlocks this all is that God can be the bridge to your gap and the Holy Spirit can be your ever-present and constant companion.
God, the unbreakable bridge to your gap
God is the author of time, the source of life, all things are held within His sovereign authority, and He does not change.  We can stand upon God's unchanging nature as truth and proclaim it as certainty.
From God's own mouth, He proclaimed in Malachi 3:6, "I the LORD do not change."  Therefore when we grapple with unrealistic expectations and jaded joy, we can trust, expect and hope in the one thing that will never break, never bend and never disappoint—the Lord.
Every good and perfect gift is from above, coming down from the Father of the heavenly lights, who does not change like shifting shadows. He chose to give us birth through the word of truth, that we might be a kind of firstfruits of all he created. James 1:17-18

Because God wanted to make the unchanging nature of his purpose very clear to the heirs of what was promised, he confirmed it with an oath. God did this so that, by two unchangeable things in which it is impossible for God to lie, we who have fled to take hold of the hope set before us may be greatly encouraged. We have this hope as an anchor for the soul, firm and secure. It enters the inner sanctuary behind the curtain, where our forerunner, Jesus, has entered on our behalf. He has become a high priest forever, in the order of Melchizedek. Hebrews 6:17-20
And yet we live in a broken world, a world that can leave us in utter disappointment.  I have prayed for healing of my leg ever since I heard God was Healer.  I have reached out to Jesus like the bleeding woman in the New Testament, time and time again to touch the robe of Christ to be healed. Yet every time I limp away, I feel as if my faith or Christ has failed me.
Can God bridge all the gaps we need? Yes. Does He bridge all the gaps we want now? No. Is God Healer? Yes. Will He physically heal me? He will, either today, tomorrow, or when we are united face to face. Today, I am not healed… but I am whole! 
In Christ I have found a freedom that I could not have imagined when I was limping through the valley of the shadow of death. No one expects to walk in the valley of shame, disappointment and death, yet God sent the Holy Spirit to be His presence in the present.
In the New Testament, there is a Greek word, elipsis, which means hope and expectation with confidence and trust. Though there is a thin line of certainty that divides hope and expectation, this word seeks to combine both meanings into one. The word elipsis is used consistently in the New Testament in reference to God and the sending of the Holy Spirit. The power of this word is that we can Hope and we can Expect God to be Love and that His presence is always with to us through the Holy Spirit, who is our helper and befriender when we need to Mind the Gap.
Present suffering and future glory
I consider that our present sufferings are not worth comparing with the glory that will be revealed in us. For the creation waits in eager expectation for the children of God to be revealed. For the creation was subjected to frustration, not by its own choice, but by the will of the one who subjected it, in hope that the creation itself will be liberated from its bondage to decay and brought into the freedom and glory of the children of God. We know that the whole creation has been groaning as in the pains of childbirth right up to the present time. Not only so, but we ourselves, who have the firstfruits of the Spirit, groan inwardly as we wait eagerly for our adoption to sonship, the redemption of our bodies. For in this hope we were saved. But hope that is seen is no hope at all. Who hopes for what they already have? But if we hope for what we do not yet have, we wait for it patiently. In the same way, the Spirit helps us in our weakness. We do not know what we ought to pray for, but the Spirit himself intercedes for us through wordless groans. And he who searches our hearts knows the mind of the Spirit, because the Spirit intercedes for God's people in accordance with the will of God. Romans 8:18-27
The bridge across the gap in our lives has been built through Jesus Christ and through the Holy Spirit, but complete unity of relationship with the Father will not be made full until we see Him face to face and the King comes to claim His bride. This is a truth I can not only hope for, but expect.
Yet until we meet, I must continually posture myself in utter surrender to God with my expectations. He will shepherd and guide me as a good Father and when I lay my expectations at His feet, the Holy Spirit will comfort me in my weakness and my eyes will see more clearly the reality of the Father, the reality of myself, the reality of my relationships, the reality of the world and where my priorities and expectations should rest.
On my knees again and again I must offer to Jesus my expectations and where they have lead me to fantasy or reality. With eager anticipation and expectation we wait on the Lord and we place our desires, our hopes, our relationships and all things at the foot of the cross and say…"God take it all."
As we mind the gap, God will mind our backs…
I keep asking that the God of our Lord Jesus Christ, the glorious Father, may give you the Spirit of wisdom and revelation, so that you may know him better. I pray that the eyes of your heart may be enlightened in order that you may know the hope to which he has called you, the riches of his glorious inheritance in his holy people… Ephesians 1:17-18
---
INVEST IN YOUR GOD-GIVEN GIFTS AND SPIRITUAL GROWTH
Your Gifts: Spiritual Gifts Discovery
God created you with purpose and passion—learn how you can take the gifts He has given you and use them to advance His Kingdom in ways you never imagined.
---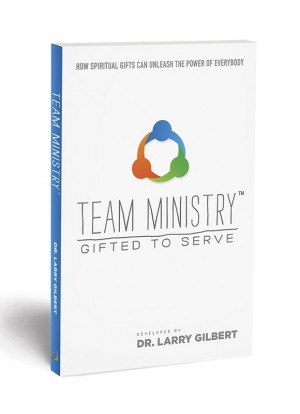 Spiritual Gifts Can Unleash the Power of Everyone!
Lead others to discover their spiritual gifts.
For pastors and group leaders.
Read This Book Now, eBook Instant PDF Download, Click Here
Read This Book with Your Group of Pastors and Shepherds, Bulk Pricing for Groups, Click Here
---
Click on each cover below for more information