I met Matt shortly after I moved to Ventura, California last year. A friend of mine was staying in his spare bedroom for a month while she was in-between housing situations. I love the way she described Matt before we met: "he's like if Bob Goff was a surfer."
You know, the Bob Goff of "Love Does" fame, the lawyer and ambassador who lives with joyful creativity, the guy who lets his kids mingle with foreign dignitaries and invites groups of canoe campers into his home in the remote Canadian wilderness, the guy who lived out of a tent with his family in San Diego for a season so his children could have ready access to the beach.
As I would soon discover, my friend's comparison of Matt to Bob Goff was spot on. For those familiar with the Enneagram, Matt leads with the Seven filter, which is the Enthusiast. He comes alive with novelty, celebration, gratuity, beauty, and fun. Yet he is also one of the most deeply grounded and rooted twenty-somethings I've ever met. He owns a house (a rarity for a remote-working millennial living in expensive southern California) and has lived in Ventura for six years now—the majority of his twenties.
From this place of both steady presence and exuberant love, he offers one of the greatest gifts someone can give: hospitality. 
My friend was far from the only person who had crashed with Matt in a tight spot. As I got to know him and his community of friends over the next several months, I discovered that a number of other folks had stayed in the spare bedroom of his colorful, surfboard-stuffed bungalow for months on end, paying "rent" in cash or in the form of cooking meals or by giving him gifts (like an inflatable hot tub). Whatever the compensation he received, it was well below the value of what a room would normally go for in the present real estate market—pennies on the dollar. And yet I doubt Matt has ever considered asking for more. In fact, I've heard him fantasize about owning an apartment complex someday just so he can offer cheap rent to undercut local real estate corporations and help families who are trying to get back on their feet.
A few months after meeting him, I found myself in a housing pinch of my own.
The couple I was living with were selling their house several months sooner than expected. I had a place lined up a couple months later, but in the meantime I would have to move out and find somewhere to live. As I told friends in my Ventura community about my predicament, their response was almost universal: "Have you asked Matt?"
I had only known Matt for a couple months at this point, but I reached out anyway. He responded with utter openness and eagerness. Of course I could stay with him for five weeks until my next place opened up. 
I think one of the things that makes Giving Hospitality so powerful and important as a spiritual gift is that, when done well, it is remarkably integrated, connecting with every part of who we are as humans made in the image of God.
Someone practicing true hospitality not only feeds and shelters the body, but also creates a space where one's heart can be safe and welcomed and where one's soul can find rest and nourishment. It's a place of acceptance, peace, and unity – even in the face of whatever differences we all may have. 
Matt exemplifies this so well. His home is a place of radical openness and welcome.
I'd guess there are probably upwards of a dozen people in town who have keys to his house and are liable to drop by at any moment. While I was living with him, he encouraged me to have friends over even when he was traveling out of town, multiplying the gift so that I could extend the hospitality of his home even when he wasn't even there!
Better still, the flow of love in the practice of hospitality is not a one-way street from the one offering to the one receiving.
It goes both ways. Matt would be the first to tell you that the giver is blessed too! During my time staying with him, he expressed just as much gratitude for my presence in his home as I did for the opportunity to spend a season living with him. He genuinely liked having me around. I wasn't a burden to him (at least not most of the time) because we shared life together, opening up about our present and past joys and griefs, bonding over good food and drink, catching waves in the afternoon after work, and so much more. My presence made his life richer, just as his generosity and presence enriched mine.
Though I never set out to be itinerant, I have lived semi-nomadically for most of my adult life. Since graduating college a decade ago, I've had fourteen different mailing addresses — none for more than two years. Most of these moves were my own life choices, but some were forced on me by circumstances outside of my control.
Whatever the reason, the fact is that many of us go through seasons of wandering in life, times where we are rootless in the world.
While on these journeys, pilgrims like myself need hospitality, people who can offer a space to be welcomed and loved, to find rest for a few nights, or even a few months or years. My friend Matt lives that out as well as anyone I've ever met. As soon as you step into his house and hear his cheerful greeting ("Yewwww!" in true surfer fashion), you can sense that this is a place where the Holy Spirit dwells, where your heart can be at ease and receive love and joy. 
The fruit of Matt's hospitality is most tangibly visible in his kitchen, where his refrigerator is covered from top to bottom and side to side with letters, poems, polaroids, and various notes of gratitude and affirmation from friends over the years. It shows that he has been open not just with his home, but with his heart as well.
Like his Father in heaven, Matt has welcomed everyone to his quirky little table — and received a hundredfold in return. 
Hebrews 13:2 encourages us to "not neglect to show hospitality to strangers, for thereby some have entertained angels unawares."
Sometimes, however, I can't help but wonder if it's actually the one showing hospitality, like Matt, who is in fact the angel.
ANDREW COLLINS is a writer by education and vocation, but currently works as a wild land firefighter and writes poetry in his free time. His interests range from theological reflections and existential musing to surfing and disc golf. He lives in southern California. CLICK HERE to read some of Andrew's poetry.
---
Your Gifts: Spiritual Gifts Discovery
God created you with purpose and passion—learn how you can take the gifts He has given you and use them to advance His Kingdom in ways you never imagined.
---
Free Online Spiritual Gifts Survey: Discover what you are gifted by God to do on this earth in about 20 minutes, CLICK HERE
---
Here are more free articles, excerpted from the book Your Gifts shown above, one for each of the nine Team Ministry Spiritual Gifts…
---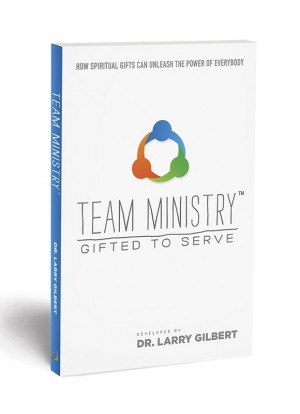 Spiritual Gifts Can Unleash the Power of Everyone!
Lead others to discover their spiritual gifts.
For pastors and group leaders.
Read This Book Now, eBook Instant PDF Download, Click Here
Read This Book with Your Group of Pastors and Shepherds, Bulk Pricing for Groups, Click Here
---
Click on each cover below for more information