Some would call the Camino torture. Some would euphemize it to a nice walk. Some, like me, would call it meditation—just really really long meditation.
The Camino de Santiago is an ancient pilgrimage that is a minimum of 100 KM (~62 mi) and can start from anywhere. Traditionally the Camino begins from one's doorstep and ends walking into the doors of the Cathedral of Santiago where the remains of St. James rest.
In the summer of 2015 I spent 30 days walking from St. Jean Pied de Port, France to Santiago, Spain. That's a whopping total of 776.2 KM (482.3 mi).
Because I didn't walk enough that summer I thought I might as well spend 11 more days walking from Porto, Portugal back to Santiago, Spain. So, just about a month ago I strapped on my boots and walked another 288 KM (175 mi).
Both times I've walked to Santiago, I've spent the first many days asking myself why I was choosing to put myself through so much pain. I mean, the Camino HURTS. Eight to ten hour days walking for days on end is no easy feat and the body screams in protest.
So why did I do it, twice? I spent numerous hours on the trail pondering this very question.
Walking the Camino Frances in 2015 had me crying, cringing, and complaining. A few weeks in I hit bottom with a bum knee, an infected blister, and food poisoning all at once. I wanted out, but instead I put my head down, set my teeth, said a few terse words to God, and kept walking.
Praise the Lord I kept walking because as I would later realize, the Camino was a physical embodiment of grappling with pain, frustration, exhaustion, and a genuine lack of hope.
With each aggravating step, each annoying ache, and each thought of doubt, the Camino met me with the humbling challenge to keep going. I learned to slow down, to stop competing and to admit when I needed rest. I experienced the profound kindness of complete strangers and I had conversations across faiths and cultures. Pilgrims looked out for each other, looked out for me. Slowly but surely, the hope I had somehow lost began creeping back into my heart.
As I grit my teeth and bit my lip against the pain of bulging blisters on the second day of the Camino Portugues, I had the very aggravating realization that although I had walked the Camino before I was not done with the lessons I thought I'd already learned last time. I was still racing to beat the old people on the trail to prove that I was indeed a fit, sporty and impressive young woman. HAH. It's kind of like going to the gym, getting on a treadmill next to an old person to make yourself feel better, and then realizing they've been training for ages and you're just the foolish child who now has to kill themselves to keep up with grandpa or admit being out of shape. Nobody asked me to prove myself. Nobody said they were judging me on how fast or how far I went.
Pride has a way of putting one in the most humbling of spaces.
Back for round two and I had to face the fact that we don't learn things just once. I'm a thick skulled human and it may take a few (hundred) times for me to actually get something through to my brain and my heart.
Walking hundreds of miles may be an extreme way to go about struggling toward grace, but daily struggle allows for daily grace.
For me, walking routes of the Camino de Santiago bookended a season of simplicity, routine, building relationships with people from diverse backgrounds and beliefs, and re-energizing through times of laughter and adventure. It's been a space to dream and decipher passions and strengths.  While both a challenge and a gift, it's during these in-between times that we have the opportunity to listen for God's whispered pieces of plan. The Camino stripped me down and put me in a vulnerable space where hope and joy were able to slip back into my life.
My own set of footprints tethered me to those thousands of others on their way to Santiago, to those who have come before and to those who will come after. In the everyday normalcy of life I get to remember the footprints that the Camino has left imprinted on my heart, the footprints that led me and will continue to guide me.
It's said that the real Camino begins once you've made it to Santiago, so here are some of the footprints I continue to let guide me…
Perseverance: Walking the Camino is a deliberate choice to battle pain, exhaustion, and lots and lots of blisters. There is a lot of pain and suffering in our world but we can still choose to be prisoners of hope. When we choose perseverance in the face of all the cruelties of the world and stare down impossibilities with the knowledge of the God we have in our corner, hope shows its face.
Not only so, but we also glory in our sufferings, because we know that suffering produces perseverance; perseverance, character; and character, hope. Romans 5: 3-4 
Life Together, Community: Pilgrims come from every corner of the earth, holding different beliefs, cultures, ideas, and histories. Judgement and comparison are thieves and deceivers. Without diversity our world would be lackluster, boring and robotic. When we choose to celebrate and learn from our differences, grace begins to reveal how the puzzle pieces fit together. Although society may shout at us that differences make us weak, I believe life proves that it is absolutely from our differences that we are strengthened.
For by the grace given me I say to every one of you: Do not think of yourself more highly than you ought, but rather think of yourself with sober judgement, in accordance with the faith God has distributed to each of you. For just as each of us has one body with many members, and these members do not all have the same function, so in Christ we, though many, form one body, and each member belongs to all the others. We have different gifts according to the grace given each of us. Romans 12: 3-6 
Simplicity: The Camino is characterized by simplicity—follow the yellow arrows and eventually reach Santiago. Meditative rhythmic days allow for distractions to fall away, the mind to clear, and provides a space to uncover root issues. God simply asks us to live by faith, to trust, and to love others. If we choose to operate out of these basics, we have the power to transform chaos by simple acts of grace.
For it is by grace you have been saved, through faith–and this is not from yourselves, it is the gift of God. Ephesians 2:8
Kindness and Generosity: Kindness and generosity transcend language barriers and differences in opinion, belief and culture. The Camino repeatedly introduced me to people who cared for me even though they barely knew who I was. Being the recipient of unwarranted kindness and generosity creates a contagious disposition towards service and humility. When Jesus sent out the twelve disciples he reminds them, "Freely you have received; freely give." (Matthew 10:8).
We all have something to give.
Read MOLLIE AH SING's other Fruitful Story, CLICK HERE
MOLLIE AH SING has a degree in International Peace studies and she is seeking ways to integrate her passions for creating community, being outdoors, and deeply pursuing issues of justice. From volunteering internationally to work with Ukrainian refugees, to working with survivors of human trafficking, to serving veterans experiencing homelessness, to being a coffee shop barista, to working a customer service desk, or guiding outdoor trips, Molly is grateful for the things she has learned along the way.
---
INVEST IN YOUR GOD-GIVEN GIFTS AND SPIRITUAL GROWTH
Your Gifts: Spiritual Gifts Discovery
God created you with purpose and passion—learn how you can take the gifts He has given you and use them to advance His Kingdom in ways you never imagined.
---
Here are more free articles, excerpted from the book Your Gifts shown above, one for each of the nine Team Ministry Spiritual Gifts…
---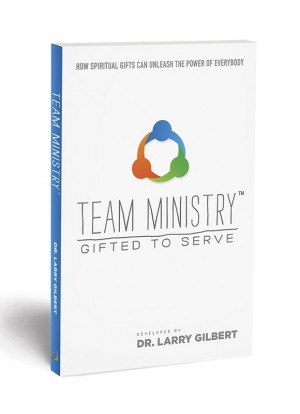 Spiritual Gifts Can Unleash the Power of Everyone!
Lead others to discover their spiritual gifts.
For pastors and group leaders.
Read This Book Now, eBook Instant PDF Download, Click Here
Read This Book with Your Group of Pastors and Shepherds, Bulk Pricing for Groups, Click Here
---
Click on each cover below for more information