Ramadan starts on Wednesday evening March 22 and ends the evening of April 21. It is the month of the Islamic calendar in which Muslims fast from eating and drinking from sunrise to sundown.
Ramadan is the month to pray for Muslims to meet Jesus…
A few years ago I lived in a Middle Eastern city, and just after 7:30 pm each night during Ramadan, as the sun would sink behind the sand-colored buildings, the muezzin (man) would cry out from loudspeakers in each mosque and in each minaret, calling the Muslim people to prayer.
All over the Middle East, when the loudspeaker announces the sunset, Muslims break their daily Ramadan fast with sweet dates and a cup of water.
As part of our ministry in this Muslim country, my fellow teammates and I had hopes to engage our Muslim friends during their month of Ramadan.
We saw this as an open door to interact with our neighbors all over the city. So we partnered with the local Christian church to prepare for Ramadan by assembling fast-breaking packages. Each package contained water, juice, dates, and a sweet treat — the traditional elements consumed to break the fast.
We stapled bookmarks to each festively-decorated paper bag, wishing our Muslim neighbors a Happy Ramadan, alongside Bible verses about loving our neighbors.
When the loudspeaker sounded each evening, and while most families are sitting around a table ready to eat together, there are still many people on the road. During Ramadan, over 10,000 bags were distributed at street corners in our city to commuters rushing home to eat with their families.
They gratefully accepted those first refreshing sips of water from their Christian neighbors, often offering kind words and greetings in return.
While my personal role in assembling the packages was small, it gave me a glimpse into the local Christian church in my city and of their love for their Muslim neighbors.
We prayed that these packages would be a sign of peace and be a tangible example of Christ's love for our Muslim neighbors.
My conversations with women took on a different tone during Ramadan, when many people develop a more religious lifestyle. They read the Quran more diligently, visited the mosque for prayer more frequently, and also tried to convert non-Muslims more vocally.
It was during Ramadan that I saw how earnestly my Muslim friends tried to please God.
Girls that usually expressed disinterest or complacency towards their religion began practicing more visibly. One friend told me, "This is the time of year to prove that I am good enough to go to heaven. If I do the right thing now, that makes up for all of the wrong things I've done this year."
The season of Ramadan gave me increased gratitude for the freeing message of The Gospel of Jesus.
I know that God has already made a path, directly to Himself, through Jesus.
Because of that grace, I wake up everyday knowing confidently that there is nothing I can do that will make God love me more or less.
I encourage you today to thank Jesus for His grace.
Thank Him for the security and assurance we have in Him.
Thank Him for the joy and freedom we have as a result.
I encourage you today to pray for people around the world who are working in vain to be good enough for God.
Pray that they would recognize Jesus as the God who saves them from the exhausting and discouraging cycle of works, and who invites them into new life.
Come to me, all you who are weary and burdened, and I will give you rest. Matthew 11:28
---
Read another Fruitful Story about Christians loving Muslims during Ramadan… GRACE AND FREEDOM DURING RAMADAN, CLICK HERE
---
INVEST IN YOUR GOD-GIVEN GIFTS AND SPIRITUAL GROWTH
Your Gifts: Spiritual Gifts Discovery
God created you with purpose and passion—learn how you can take the gifts He has given you and use them to advance His Kingdom in ways you never imagined.
---
Free Online Spiritual Gifts Survey: Discover what you are gifted by God to do on this earth in about 20 minutes, CLICK HERE
---
Here are more free articles, excerpted from the book Your Gifts shown above, one for each of the nine Team Ministry Spiritual Gifts…
---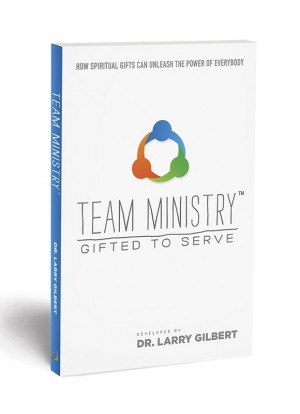 Spiritual Gifts Can Unleash the Power of Everyone!
Lead others to discover their spiritual gifts.
For pastors and group leaders.
Read This Book Now, eBook Instant PDF Download, Click Here
Read This Book with Your Group of Pastors and Shepherds, Bulk Pricing for Groups, Click Here
---
Click on each cover below for more information