It's not yet 4am and the Muslim call to prayer rings out in my hometown of Antalya, Turkey.
Every neighborhood in our city has at least one mosque, so all can hear the call to prayer. In some places, a drummer also pounds on his drum as he marches through the streets, making sure everyone wakes-up. He's a real live human alarm clock.
It's now the month of Ramadan. Muslims all over the world are fasting from sunrise (around 5:30 am) to sunset (around 8:30 pm) for 30 days, this year from April 23 to next May 23.
The days are long and hot without food or water. So this early morning wake-up call is a chance to eat and drink before the daily fast begins. 
The purpose of fasting during the month of Ramadan for Muslims is to develop the quality of righteousness. Not only should Muslims abstain from food and drink during daylight hours, they are also supposed to be intentional about refraining from sinful deeds, thoughts and desires. At the same time, there should be an outward expression of good character such as generosity, patience, and purity. Fasting is meant to protect individuals from sin and ultimately the punishment of God. 
There may be self-control and even good accomplished in a works-based religion, such as Islam, but there is no freedom.
Freedom is unique to Jesus. "It is for freedom that Christ has set us free." Galatians 5:1
The month of Ramadan always reminds me of this profound difference between Islam and Christianity. I cannot imagine putting only my own efforts into relating to God and trying to earn my salvation. And then to never really know if I'm close enough… adequate enough… deserving enough.
Nearly 40 years ago, during the month of Ramadan (or "Ramazan" in Turkish), my husband's teenage mother gave birth to him in a garden all alone. For this reason, his grandmother named him Ramazan after the Muslim holy month of fasting.
Nineteen years after Ramazan came into the world during the Ramadan fast, a friend of his boldly shared the truth of the Gospel with him. Over time, Ramazan accepted the grace of Jesus, the forgiveness of his sins. And Ramazan was set free. His name, Ramazan, is now an indicator of his past, a reference to the place and family he was born into…the time before he entered into a place of freedom. 
As Christians, it's quite easy to take God's grace for granted.
We forget how significantly different our Christian faith is.
We neglect our hope.
We disregard our freedom.
This Ramadan I'm thankful for the 4 am wake-up calls that serve as a reminder to me of all I have to be thankful for…particularly, the gift of the freedom that has set me free. 
---
CLICK HERE to read about how Ramazan and Karen met and became Mr. and Mrs. Arkan.
CLICK HERE to read of how Ramazan and Karen are pastoring the Antalya Evangelical Churches in Turkey.
---
INVEST IN YOUR GOD-GIVEN GIFTS AND SPIRITUAL GROWTH
Your Gifts: Spiritual Gifts Discovery
God created you with purpose and passion—learn how you can take the gifts He has given you and use them to advance His Kingdom in ways you never imagined.
---
Free Online Spiritual Gifts Survey: Discover what you are gifted by God to do on this earth in about 20 minutes, CLICK HERE
---
Here are more free articles, excerpted from the book Your Gifts shown above, one for each of the nine Team Ministry Spiritual Gifts…
---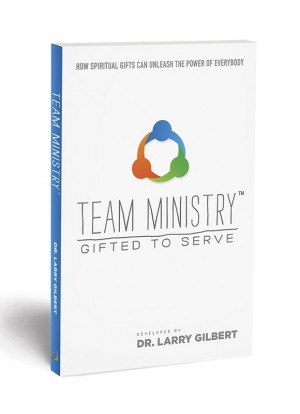 Spiritual Gifts Can Unleash the Power of Everyone!
Lead others to discover their spiritual gifts.
For pastors and group leaders.
Read This Book Now, eBook Instant PDF Download, Click Here
Read This Book with Your Group of Pastors and Shepherds, Bulk Pricing for Groups, Click Here
---
Click on each cover below for more information