In 1980, Gerard Long had a dramatic encounter with God. Gerard and Jeannie married in 1981 and both felt called to serve in a church in North London where Gerard served as a bi-vocational pastor for 17 years. During this time Gerard continued to work in the banking and finance industry and Jeannie stayed at home to raise their three children.
By 2001, the Longs had moved from their beloved England to the USA. God had blessed them with a strong marriage, three precious children—their pride and joy, a beautiful home in a Chicago suburb and Gerard's successful career as an international banker. They were 'on top of the world.'
Then, the unimaginable happened.
At the end of 2005, they came face-to-face with evil. Alex, their precious youngest son (17), and a very talented athlete, was attacked through cyber-bullying and witchcraft. Choosing the wrong friends, he ended up taking a drug and, becoming delusional, he committed suicide.
Then, in 2014, Rebecca the family's beautiful eldest child and only daughter (32), also a champion runner, drowned in a tragic accident in the frigid waters of Lake Michigan while out training.
During that same eight year period, two of Gerard's three siblings and one of Jeannie's nephews also died.
After Alex's suicide in 2005, with her heart broken, Jeannie was consumed with ending her own life. Shortly after asking God to take her home, her intestines double knotted due to the overwhelming grief, and she had to have life-saving surgery.
Struggling to reconcile how a loving God could allow such evil to come upon them, Jeannie lost her faith for a season. And then, after her faith in God recovered and as Jeannie deepened her relationship with her beautiful daughter who was living with them, Jeannie once again faced unbelievable pain and suffering after the death of Rebecca. Jeannie decided to take her own life but was amazingly rescued by a divine encounter with God.
While suffering intense grief himself, Gerard's faith was tested to the limit as their marriage headed for a break-down. Gerard's loving devotion to Jeannie helped to bring her back from the brink of death.
To God be the glory, their marriage triumphed through God's grace and mercy.
Over the last 15 years, Gerard and Jeannie have experienced unbelievable pain and suffering, but also they've received deep comfort, fellowship and insights from God that they now want to pass on to anyone who is suffering.
They have many treasures to pass on, including the main thing you must do when your world falls apart, namely to be a regular visitor at God's throne of grace where you can receive everything you need to keep going. 
Gerard and Jeannie feel particularly called to share faith, hope and love with the brokenhearted, the depressed, the suicidal and those suffering from the suicide of a loved one. They also are called to encourage married couples and those interested in the afterlife (i.e.: what happens when you die).
---
To learn more about Gerard and Jeannie and to hear them tell their story in more detail, visit their website and select the video, start by clicking on this link… AwakeningtoGod.org
The book shown below is from Gerard Long…
The Breakthrough: What if you could discover life's most meaningful answers in today's incredibly uncertain world?
$1.99 eBook

Life is about the questions you ask and the discoveries you make.
The Breakthrough is the story of a father and his family's search for meaning in life. It is a captivating parable for those looking for the true meaning of faith, love and acceptance. The Breakthrough is a beautifully bound hardcover book that can be given to friends, co-workers or others that cross your paths.
Read it Today, eBook Instant Download PDF only $1.99 More…
---
INVEST IN YOUR GOD-GIVEN GIFTS AND SPIRITUAL GROWTH
Your Gifts: Spiritual Gifts Discovery
God created you with purpose and passion—learn how you can take the gifts He has given you and use them to advance His Kingdom in ways you never imagined.
---
Free Online Spiritual Gifts Survey: Discover what you are gifted by God to do on this earth in about 20 minutes, CLICK HERE
---
Here are more free articles, excerpted from the book Your Gifts shown above, one for each of the nine Team Ministry Spiritual Gifts…
---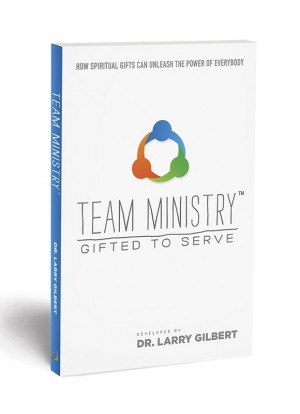 Spiritual Gifts Can Unleash the Power of Everyone!
Lead others to discover their spiritual gifts.
For pastors and group leaders.
Read This Book Now, eBook Instant PDF Download, Click Here
Read This Book with Your Group of Pastors and Shepherds, Bulk Pricing for Groups, Click Here
---
Click on each cover below for more information