Here is the World. Beautiful and terrible things will happen. Don't be afraid.
Frederick Buechner, Beyond Words: Daily Readings on the ABC's of Faith
I believe that it is impossible to participate in the healing of the world's wounds without first confronting the reality of pain, suffering and injustice.
How do we ensure that learning about wounds mobilizes us to action and compassion, rather than paralyzing us or catalyzing us into a state of apathy? How do we remain prisoners of hope (Zechariah 9:12), when we feel so small and the hurt is so big?
I asked my Granny these questions one day in the middle of my sophomore year of college as I was wading through the molasses of depression, trying to stay tethered to the fragments of hope that I still had.
She told me to Anchor my Joy, for the joy of the Lord is your strength (Nehemiah 8:10). So far, this strategy has saved me.
I now present to you, 5 Ways to Anchor Your Joy with the prayer that you might be sustained by the mysterious power of experiencing delight and recognizing goodness in a world that needs a lot of love.
Take Notes. Take notice of what comforts you, surprises you, and encourages you. It could be as simple as chamomile tea and fuzzy socks or as profound as witnessing a wedding or a baby take their first steps. Jot these things down. Two reasons: 1) It will help you keep your eyes open to the small miracles that are sprinkled throughout the everyday ordinary and 2) your lists of good things might serve as a means of grace in future days when you need a reminder.
Tend to Your Basic Needs. I don't believe that I'm the only person who forgets that I'm a finite creature who has some needs: sleep, food, water, and exercise. It is good to prioritize living with purpose and working to do good things, but all the passion in the world will not eradicate the need for rest and nutrition. For a little while I was working at a nonprofit and living off a diet of Hot Cheetos and lattes. Hot Cheetos + lattes + lack of sleep = lots of crying and belly aches. Everybody has their own challenges to face and heartaches to carry. Self-care creates a cushion to catch you when what you learn and experience requires strength and persistence.
Make a Playlist. Actually, make three playlists. Make one that consists of songs that are sympathetic to the aches you experience. Examples of include: Gungor's Beautiful Things and U2's Song for Someone. This one will act like an auditory hug, and give you sense of comfort and solidarity when you don't have the words to articulate how you feel. Make another playlist that sounds happy. You know these songs: Otis Redding's My Girl, Here Comes the Sun​​​​​​​ by the Beatles, Corinne Bailey Rae's Put Your Records On, the list goes on and on. These songs feel like the hand that reaches out to lift you to your feet. Let them wash over you and lead you to twirling. Twirling is good medicine. Playlist #3: Recipe for a Dance Party. Because sometimes the best call you can make is to dance it out. Think of this playlist as an auditory high five. Bonus Feature: Playlists make excellent gifts. Who doesn't love a "mixed tape"?
Believe in the Power of Mindless Fun. Squishing playdough between your fingers, building sand castles, coloring with crayons, jumping in puddles, making wishes on dandelions are delightful things to do. It's ok to spend your time doing activities that aren't classically productive or explicitly purposeful. In fact, I would argue that it is imperative to do things simply for the joy of the experience. Revisit what you loved to do as a child. Sometimes you need to take a break from trying to grow as a person, or increase your awareness, and you need to experience the freedom of fun.
Carry Reminders of Hopeful Truths. I had a mentor in college who introduced me to the concept of spiritual nosegays. Once upon a time there was a guy named Francis de Sales who wrote about spiritual disciplines and is a recognized saint in the Roman Catholic Church. He wrote about the concept of spiritual nosegays, in his book An Introduction to the Devout Life. St. Francis de Sales lived in a time where people carried small bouquets, or nosegays, which they held to their noses to help them bear the foul stench that filled the streets. A spiritual nosegay, is a tangible reminder of an intangible truth —something you can carry or look at to remind you of hope.
One of the things that Jesus said that encourages me the most is found in John 14:1-12. This is the passage where Jesus tells his disciples that there is room for them in His Father's house, and that He will go ahead to make a place for them. I wear a little house locket to remind me of this promise.
Pay attention to the truths that you want to inform how you live your life. Brainstorm imagery that can help keep these ideas at the forefront of your mind.
---
To read other Fruitful Stories by HAYLEY SWAN, CLICK HERE
HAYLEY SWAN believes the answer to tree swings and dance parties is always yes. She seeks to be a professional never-giver-upper, a forever learner, and an encourager of the discouraged. If someone was hiring for the position of Sugar Plum Fairy, she would apply. For now, she seeks to live a life that is marked by love and integrity and to find the sacred in the ordinary.
---
INVEST IN YOUR GOD-GIVEN GIFTS AND SPIRITUAL GROWTH
Your Gifts: Spiritual Gifts Discovery
God created you with purpose and passion—learn how you can take the gifts He has given you and use them to advance His Kingdom in ways you never imagined.
---
Free Online Spiritual Gifts Survey: Discover what you are gifted by God to do on this earth in about 20 minutes, CLICK HERE
---
Here are more free articles, excerpted from the book Your Gifts shown above, one for each of the nine Team Ministry Spiritual Gifts…
---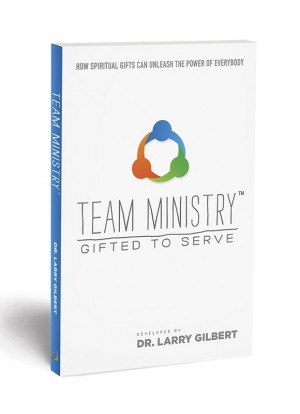 Spiritual Gifts Can Unleash the Power of Everyone!
Lead others to discover their spiritual gifts.
For pastors and group leaders.
Read This Book Now, eBook Instant PDF Download, Click Here
Read This Book with Your Group of Pastors and Shepherds, Bulk Pricing for Groups, Click Here
---
Click on each cover below for more information