We all sail on the seas of life. Similar to that of the vast ocean, which can be serene, turbulent, unpredictable, or an unexpected rogue wave can rear its head, and life as we know it is changed forever.
This is the story of a boy, a dad and a boat.
There once was a boy who found himself longing for the dad that never was, the dad who seemed to make his way into his life for a brief moment only to disappear. These brief moments became further and further apart until one day he seemed to be a memory.
This boy's heart would rage, break, desiring to make his sorrow known only to realize admitting his pain would reveal the deep truth that he felt unwanted, not good enough and alone.
So he would try his hardest to be the best, the best at everything, surely if he could somehow be famous then one day his dad would make his way back to him and he would feel loved.
He realized that being perfect was too hard, demanded too much of his time and when he failed, this plan of earning his way into his lost dads heart was not something he could do.
About this time his mom married, a nice man, who fell in love with this boy.
This step-dad decided in his heart that this boy was the son he never had, and ended up it was the only son he would have.
He remembers watching the boy run on the ocean shoreline as he surfed, the boy  jumping up and down waving at him as he waited for another wave to come in.
This was the beginning of their long journey together.
Life was not easy for this step-dad. When times got hard for this boy, he always seemed to be the problem. The boy would yell, "I did not choose you!" "You are not my dad!" "I hate you!"
However this step-dad knew in his heart this boy loved him and the boy was waiting for him to leave and never return, like his real dad.
So this step-dad would take the heat and tell him "I know you don't like me now, but I love you and I am here to stay."
These times became fewer and fewer and the boy realized this step-dad meant what he said and indeed was a rock in his emotional world.
This step-dad saw through his son's heartbreak and into his future where he knew his commitment to the boy would make it bright.
It happened one day when this boy who had become a man agreed to go on an all day fishing trip with his step-dad.
They went out on calm seas in a small boat and the day seemed like it would be a good one. However as soon as they left the safe harbor, the sea became rocky and the boat began to raise high and then stoop low, high and low. The boy knew this day was going to be a disaster, his stomach began to turn, he felt light headed and he ran to the boat's edge and hung on. The wind blew and waves broke over his head as the sea became rougher by the minute.
His step-dad watched from a distance knowing this boy appreciated his space, however when he saw this boy drenched and cold and now vomiting over the edge of the boat it was time to draw near, he knew the boy needed him.
As soon as he reached the edge, his son's knees buckled and he fell into his dad's arms.
His dad carried him to a safe place and for ten hours did not leave his side. No words were spoken, no words were needed. This dad stood by his side the whole time and watched over him and protected him.
The time came for the boat to return. This boy was slumped over on his dad's shoulder. As they entered the dock his dad helped him off the boat.
The boy paused and looked back at the boat then looked at his dad and he remembered all the rough times they had, the countless times his dad told him, "I know you don't like me now but I love you and I am here to stay."
In that moment this boy chose his dad. He realized that the dad he was meant to have was with him all along. He looked him in the eyes and said, "Thank you dad."
Isn't this true in the life of Jonah as well. He had a plan and it did not include what God had chosen for him to do. However God chose Jonah and pursued him until he understood who He was. He loved Jonah no matter what.
We all have times when we are on rough seas holding on for dear life.
Falling into our Father's arms is the answer.
He will weather the storm for us, protecting us to get us through.
And in the end we will see the rainbow and understand more about the Father's love for us.
You did not choose Me, but I chose you and appointed you that you should go and bear fruit, and that your fruit should remain, that whatever you ask the Father in My name He may give you. John 15:16
---
CLICK HERE to read another Fruitful story about a Father and a Daughter, YOU WERE ALWAYS MY FIRST LOVE​
TRISHA CREIGHTON is a devoted wife and mother of three. She and her husband Chris own and operate two businesses: Creico Electric Inc and TodoBienSurf.Fun. Her greatest treasure is the Word of God. After having a tangible encounter with Christ at the age of 23, Trisha has dedicated her life to her family, the study of God's Word and prayer. Her deepest desire is to inspire others to dive deep into the magnificent riches of God's Holy Word. Her life verses are Psalm 116:12-14
---
INVEST IN YOUR GOD-GIVEN GIFTS AND SPIRITUAL GROWTH
Your Gifts: Spiritual Gifts Discovery
God created you with purpose and passion—learn how you can take the gifts He has given you and use them to advance His Kingdom in ways you never imagined.
---
Free Online Spiritual Gifts Survey: Discover what you are gifted by God to do on this earth in about 20 minutes, CLICK HERE
---
Here are more free articles, excerpted from the book Your Gifts shown above, one for each of the nine Team Ministry Spiritual Gifts…
---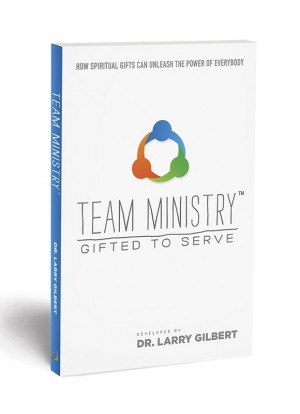 Spiritual Gifts Can Unleash the Power of Everyone!
Lead others to discover their spiritual gifts.
For pastors and group leaders.
Read This Book Now, eBook Instant PDF Download, Click Here
Read This Book with Your Group of Pastors and Shepherds, Bulk Pricing for Groups, Click Here
---
Click on each cover below for more information