Yesterday, I went to a friend's house for a concert they were hosting in their backyard. About 50 of us had gathered together, drinking coffee and eating popcorn, laughing and dancing around, but as the sun set and the moon rose, I saw more clearly how amazing that day had been.
Six months ago, I made a big transition from Tucson to Flagstaff Arizona. I switched Universities. I switched my major. I went from a city where people wear shorts in February to where I was getting my car stuck in the snow on my way to class.
The hardest part of this transition was trying to handle all the fear and anxiety that comes with a big move made at the last minute.
Tucson had become a poisonous place where my relationships with people suffocated my relationship with God. I had ignored Him calling me out of this town time and time again solely because I was comfortable, and it wasn't until all the comfy bits had been taken away that I realized this wasn't where God wanted me.
Sometimes I forget that no part of this life is permanent. I was changing, the people and places around me were changing, and it seemed natural to move on.
But once I arrived in this new town where I knew no one, everything began to feel complicated. What if I misinterpreted what God was showing me? What if I never made friends? What if all these wonderful changes in my heart go unnoticed? I was panicking, so I put my head down and kept to myself until I heard God's voice more clearly than ever before;
Just love these people the best you can, I'll take care of the rest.
So I did the thing most terrifying to me, I put myself out there. I started showing up for people, serving them in any way I could. If someone needed a ride to church, I picked them up. If they needed someone to help with children's ministry, I volunteered. If encouragement was needed, boy did I give it. I joined the party rather than waiting for an invite, and by focusing on the needs of others rather than my own, I gained a new sense of self confidence.
But it wasn't until the backyard concert that I realized God had kept his promise.
I was having real conversations with these people I'd met only months, or even hours before, about our passions, what we loved, and how God was working through these things. The girl I'd been driving to church was now one of my closest friends. I joined a community group with the woman who lead the children's ministry. I spent the morning helping and joking around with my two friends as they cleaned their house and opened it up to the community.
It's in these details that I felt the truth of Matthew 6:26-27 wash over me; "Look at the birds of the air: they neither sow nor reap nor gather into barns, and yet your heavenly Father feeds them. Are you not of more value than they? And which of you by being anxious can add a single hour to his span of life?"
I'm sure I'm not the only one who's had trouble giving God complete control of my life, but if He takes care of the plants and the animals, how much more will he take care of me who is made in His image? He loves to bless us, so it shouldn't be a surprise that He would bless me with the spiritual gifts needed to attract such beautiful friendships.
If the plans I had made for myself worked out the way I wanted them to, I wouldn't be living in this town that now feels like home. I wouldn't have met the people I am so connected to. And while I may not have faced as many trials, or felt as much anxiety, I certainly wouldn't know the love and grace of God as deeply as I do now.
We need to leave room for God to do His job. He is always rooting for us, and He provides for us the things we cannot provide for ourselves.
Yes, it's hard to remember these promises when we've got our eyes locked on whatever prize we've chosen, but that's when we look for the details. That's when we seek out the intricacies in every day, every hour, every minute of our lives that are sure signs God is leading us to wondrous and magical places.
Rest in the moments that remind you how much safer you are in His arms than your own.
---
GABBIE COOK strives to be an advocate, not an accuser and she truly enjoys loving people through her words, both written and spoken. Gabbie graduated from Northern Arizona University and George Washington University where she completed her Doctorate of Physical Therapy in 2021. Her favorite pastimes include water coloring and discovering new places through books and travel.
---
Your Gifts: Spiritual Gifts Discovery
God created you with purpose and passion—learn how you can take the gifts He has given you and use them to advance His Kingdom in ways you never imagined.
---
Free Online Spiritual Gifts Survey: Discover what you are gifted by God to do on this earth in about 20 minutes, CLICK HERE
---
Here are more free articles, excerpted from the book Your Gifts shown above, one for each of the nine Team Ministry Spiritual Gifts…
---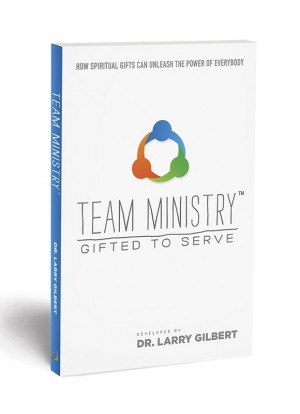 Spiritual Gifts Can Unleash the Power of Everyone!
Lead others to discover their spiritual gifts.
For pastors and group leaders.
Read This Book Now, eBook Instant PDF Download, Click Here
Read This Book with Your Group of Pastors and Shepherds, Bulk Pricing for Groups, Click Here
---
Click on each cover below for more information
.