"It's already Monday morning…hard to believe we have only three days left.
Difficult to sort through our thoughts as it's all pretty intense, but we wanted to share a little more with you as we have some time before we go to visit our students at the secondary school…"
So began the letter written in Uganda by Stephanie and Jan, daughter and mother on a mission from God…
When we visit the Acholi Quarters, which we did on Saturday, it's a favorite. The Acholi people are from northern Uganda and many years back were forced out of the north down to the Kampala Capital area. 11,000 people have "settled" on this one hill. They were escaping from all the murder and mayhem set upon them by Joseph Kony and the LRA. Many of you will be familiar with the worldwide campaign against the atrocities of the LRA and Joseph Kony as they were taking young boys and putting them into their army and taking young girls as sex-slaves. Others were just slaughtered…evil personified. Kony left a trail of blood and death and tragedy…

Sorry to share such a dark story, but we know this, it's pretty amazing the story of the Acholi people today. They are 'slum dwellers,' but having visited them multiple times over the years, we are always blessed. We see several we 'know' from past visits, some whose health was precarious at best and we are always struck with their smiles and gratefulness that has the effect of somewhat diminishing the conditions in which they live.
We did a full medical clinic and gave out deworming pills to at least 1,300 children and young people. Yes, 1,300! Then we had a full medical clinic for another 1,000 plus. And because our Ugandan doctors inadvertently had gone to a different area initially and were late in coming to where we were, the first hour and a half moved slowly. This was great because that gave us many opportunities to talk and pray with many of those at the clinic and that is always a sweet blessing. Here again, their countless 'thank you's', 'God bless you' and 'you are welcome here' are so humbling and heartwarming.
Joy and sweetness on their faces…they have nothing, yet share with us at such a deep level.
One story I must share, awful and sad as it is….a young child came to the clinic early on, maybe 3 years old, crying uncontrollably, with severely burned hands. No one 'claimed' her, but can you imagine not keeping track of your little one, let alone when they were in need of medical care?
As we slowly learned, apparently her step-mother had burned her as a form of punishment. Heartbreaking, but sadly not an uncommon story. The story is still unfolding but one of our hosts went to the police, finding this is at least a second report on this woman. Our host is on this to find out the truth and the police are researching the circumstances.
So the good news and the bad….many local Christians are outspoken about their faith. And then the really dark stories, of which we know this one girl, but there are countless others of which we are not aware. Here's where we can do only what is in front of us, what God shows us and who He brings to us.
It is desperately hard at the end of a slum or village clinic to get on our bus and see those precious children smiling and waving…as we head back to our guest house, to showers and beds, food and clean water.
Please pray. Please give. And find your mission.
---
MissionFinder has over 200 ministries on their site offering opportunities like this to serve at home and around the world.
Stephanie and Jan's mission trip was hosted by Loving One by One Ministries.
---
INVEST IN YOUR GOD-GIVEN GIFTS AND SPIRITUAL GROWTH
Your Gifts: Spiritual Gifts Discovery
God created you with purpose and passion—learn how you can take the gifts He has given you and use them to advance His Kingdom in ways you never imagined.
---
Free Online Spiritual Gifts Survey: Discover what you are gifted by God to do on this earth in about 20 minutes, CLICK HERE
---
Here are more free articles, excerpted from the book Your Gifts shown above, one for each of the nine Team Ministry Spiritual Gifts…
---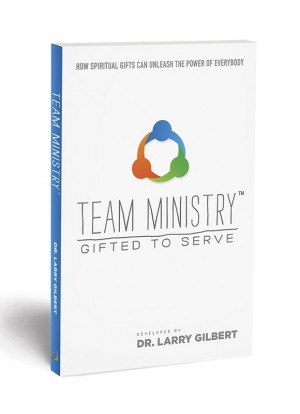 Spiritual Gifts Can Unleash the Power of Everyone!
Lead others to discover their spiritual gifts.
For pastors and group leaders.
Read This Book Now, eBook Instant PDF Download, Click Here
Read This Book with Your Group of Pastors and Shepherds, Bulk Pricing for Groups, Click Here
---
Click on each cover below for more information