I like watching people "people watch". I guess you could call me a people watcher of people watchers. People reuniting with full force hugs, an elderly couple holding hands, the hysterical laughter of two friends; these are moments that people love to witness. I have come to realize that I am specifically prone to watching people take in those around them. I am mesmerized by the small smiles running across faces, scowls targeted at PDA couples, amused smirks directed at a dad wiping his kid's popsicle stained face—the bystanders' interplay.
We react to each other. It's what we humans do. We ignite and inspire others by simply showing up and doing life together.
It takes a willingness to be a part of others' lives in order to have inspirational moments that cause people to stop and take notice.
Showing up for people is a deeply divine act, something I believe to be the ultimate gift we were made to share with others.
Showing up sounds simple, but as with most things in life, there are stumbling blocks. Let me name a few of the usual ones: loneliness, rejection, feelings of inadequacy, insecurity, distrust, apathy, selfishness, stubbornness, disbelief, cynicism, anxiety, fear, laziness, pride. Trust me, I name these things out of personal experience.

One of the bigger fiascos of my life occurred during a pilgrimage through South Africa with my dear friend, Rylie, and a cohort of students and professors.
We were there with the intention to learn a history of justice and reconciliation.
Through a series of unfortunate events and misunderstandings my best friend and I had an ugly best-friend falling out—bad moods, ugly cries, and childish ignoring.
Reconciliation became the very thing we needed.
The hopeful part of this story is that despite a most untimely, painful, and chaotic BFF break-up, somehow we still chose to show up for each other.
I suspect we were able to endure, to hurt, to forgive, and to keep loving because God first loved us.
God showed up and shows up.
God showed up when the Israelites cried out. They worshiped a golden calf and God still loved them.
God showed up in the form of his son, Jesus, when grace beyond human possibility was necessitated.
God showed up at the tax collector's house, the homes of the sick, and the blasphemous temples.
God showed up for women, men, and children alike. AND HE STILL DOES.
This all clicked for me as I sat and received communion from the retired Archbishop of Cape Town, Desmond Tutu.
Archbishop Tutu looked out at us and told us this prayer, "May I become what I receive."
Of course he didn't mean to pray for my literal metamorphosis into a wafer and wine. He meant to pray for something much harder—to become sacrificial in my love for others, for the ability to forgive and let grace abound.
I guess it figures that if God could show up in the form of his Son to offer grace and reconciliation, receiving communion was to be a transformational act of commitment to do the same for others.
So, I walked forward to take the bread and sip the wine.
I knew in those moments that I was deciding against all frustrations and fears, to show up for people out of the character I believed to be instilled in me. I had faith that God would help me be graceful even when I didn't have the self-will.
Every time I had a grueling and painful conversation, every time my pride threatened to get the best of me, every time I felt like walking away from the friendship, instead I chose to show up.
The beautiful thing is that my best friend, my peers, and my professors on the trip never walked away either.
Grace showed up.
Right now, I make a living by serving other people coffee.
I pretty much get paid to watch people watch people and catch reactions in action.
I find myself smirking behind the counter because I am seeing how the act of people showing up for each other impacts those around them.
I am reminded that with every interaction, I too get to be there for others in big and small ways.
Showing up and sharing your presence is a simple yet intricate gift that we all have to give.
So be bold; show up.
---
To read another Fruitful Story by MOLLIE AH SING, CLICK HERE
MOLLIE AH SING likes to whistle while she works, jump in puddles, and shuffle cards. She has a degree in International Peace studies, currently pours cups of coffee love, and is seeking ways to integrate passions for creating community, being outdoors, and deeply pursuing issues of justice.
---
INSPIRED TO SHOW UP? USE THESE RESOURCES
---
INVEST IN YOUR GOD-GIVEN GIFTS AND SPIRITUAL GROWTH
Your Gifts: Spiritual Gifts Discovery
God created you with purpose and passion—learn how you can take the gifts He has given you and use them to advance His Kingdom in ways you never imagined.
---
Free Online Spiritual Gifts Survey: Discover what you are gifted by God to do on this earth in about 20 minutes, CLICK HERE
---
Here are more free articles, excerpted from the book Your Gifts shown above, one for each of the nine Team Ministry Spiritual Gifts…
---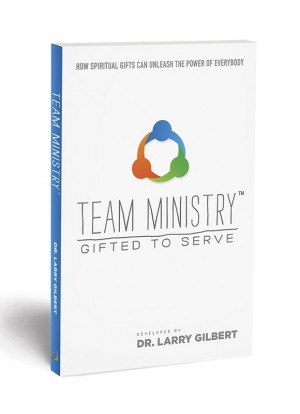 Spiritual Gifts Can Unleash the Power of Everyone!
Lead others to discover their spiritual gifts.
For pastors and group leaders.
Read This Book Now, eBook Instant PDF Download, Click Here
Read This Book with Your Group of Pastors and Shepherds, Bulk Pricing for Groups, Click Here
---
Click on each cover below for more information