My engine light is on again. And a little screwdriver icon I've never seen before.
The last time it came on, I let the dashboard glow for nearly a year before doing anything about it. Needless to say, my car almost blew up. The same negligence can be said about my car's fuel levels or lack of. I often grind my gears far past the empty fuel signal… and even then, I begrudgingly putter down the road for a fill.
You think you're cringing now? I dare you to share a ride with me.
Every Thursday, I pick up my little sister for Bible study and discipleship. Every Thursday, she lets out a deep sigh as she shuffles all the stuff from the front seat to the back. "Seriously, Paige?"
Stacks of support letters and thank you's. Mason jars. Protein bar wrappers. Books. Mugs. A tambourine.
It really is ridiculous.
Most Saturdays, I spend part of the afternoon at a local coffee shop in my local downtown area. It's a place of peace. A great spot to meet friends or crack down on homework. Yesterday, I hopped into my car, arms filled with more books. I was going to pour myself into them, distract myself, after a good brew, of course.
Quarter tank. Not bad. I screeched down the road, my brakes wet from the morning showers.
I barely crossed the railroad tracks. Then it happened.
Signals flashed in my mind. Tears welled up in my eyes. A burning soft spot in my chest.
The Lord illuminated a comparison of my current spiritual life…to-my-car. Wait? Really? I don't even like cars. What do you mean?
He said, "The way you treat your car, is the way you are dealing with your heart. You're not." OUCH. That hurts. Are you sure?
My wheels scraped against the curb, as I parallel parked. The jolt knocked down a bunch of old mix CDs from the overhead visor. Hooray, another mess! I'll just clean it up later.
I laughed out loud and looked to the sky.
OK. I think you're right, God. I'll let you talk to me.
I hurried into the shop, settled into a seat, and scribbled into my journal all the things He was speaking to me.
These are the things I journaled…
In the same way I try to ignore the light on my dashboard, I try to avoid my emotions connected to grief.
But indicator lights are just that; they are indicative of an underlying problem. I ignore the mechanic because it's costly. It undermines my plans and my budget.
That's how I've been dealing with my unfavorable emotions. Emotions point toward a deeper reality. They are often the flashing lights that say something is not right here. Ignore the lights to your inevitable detriment.
The correct responses to these signals are: check under the hood, assess the situation, get help, get messy, repair. You can see where I am going with this. It takes time, energy, and sacrifice.
Lately, I've been fleeing from the pain of that, hoping that the light will just go off by itself and everything will be ok again.
I lost my seventeen year old brother in 2016, due to gang violence. It's been the most excruciating thing I've ever walked through. The valley of the shadow of death is a real place.
On top of that, I've been preparing for an adventure of a lifetime. I'm joining The World Race for an 11 month missions trip to 11 countries. It's been a lot of work. Letters, emails, press releases, blogs, phone calls, fundraisers. Internalized stress. Sleepless nights. Hives? (Yep.)
I'm running on fumes.
I know where the gas station is. I know how to be filled. But instead, I'll take the risk to make it to the next destination by my own volition. I've always made it before, right? Wrong. That's pride. That's living from my own pathetic strength.
Being filled with the Spirit means being filled with life and intention: love, joy, peace, patience, kindness, goodness, faithfulness, gentleness, and self control. I can go further and longer with a full tank. I can focus on more important things, like the people I am with. This brings me to my final reflection.
Cleaning out the clutter of my heart means there is more space for the people I love (or should love).
No more Thursdays, shuffling around just enough junk to make just enough space for someone to ride along.
I need a good, deep clean. I need God to scrub and lift out all the stains of disappointment, disillusionment, and disobedience.
Lord, grant me the vision and courage to deal with all these blatant, flashing signal lights. Keep me filled, no overflowing, with the strength of Your Spirit. Remove the clutter of my heart, the lesser things that fill the corners of my mind. Give me the capacity to love others well, as You have loved me. Amen.
---
For more about The World Race CLICK HERE. You can also view Paige's World Race video HERE.
PAIGE HARRIS is a nature enthusiast who enjoys the beauty of simplicity. She is a fourth grade teacher fueled by coffee and essential oils. She dabbles in songwriting, journaling, gardening, camping and minimalism. From October 2016 to September 2017, Paige served in 11 countries with The World Race. You can view Paige's World Race video  HERE.
---
INVEST IN YOUR GOD-GIVEN GIFTS AND SPIRITUAL GROWTH
Your Gifts: Spiritual Gifts Discovery
God created you with purpose and passion—learn how you can take the gifts He has given you and use them to advance His Kingdom in ways you never imagined.
---
Free Online Spiritual Gifts Survey: Discover what you are gifted by God to do on this earth in about 20 minutes, CLICK HERE
---
Here are more free articles, excerpted from the book Your Gifts shown above, one for each of the nine Team Ministry Spiritual Gifts…
---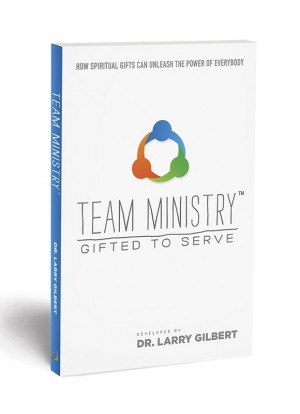 Spiritual Gifts Can Unleash the Power of Everyone!
Lead others to discover their spiritual gifts.
For pastors and group leaders.
Read This Book Now, eBook Instant PDF Download, Click Here
Read This Book with Your Group of Pastors and Shepherds, Bulk Pricing for Groups, Click Here
---
Click on each cover below for more information