In the field of special education, students with disabilities are often referred to as children with exceptional needs. As I reflect on the countless students I have worked with over the years, I am reminded of what it means to truly live an exceptional life.
As a speech and language pathologist and a student of "narrative" language, I have come to learn that we tell ourselves stories and then we live by the stories we tell ourselves.
This has never been truer as I consider my own life's story. From a very young age I have always been directed to the cheerleading frontlines and sometimes broken pathways of working and engaging with the marginalized and disenfranchised in both my professional and my personal life—with my ultimate endeavor to be an instrument of hope, belonging, and restoration for those who have been abandoned on the periphery of opportunity and acceptance.
If asked what my spiritual gifts were, I would most confidently list mercy-showing and exhortation, but I know that these ministry gifts that God gives so freely are only a small reflection of my passion to impact lives through the love and kindness God has first extended to me.
Working with children with special needs, I have witnessed them learning to walk (and sometimes crawl) among the ashes that were not of their own making. In those moments of overcoming great obstacles, I have been gifted with a rare glimpse into the shadows of triumphs that can bring redemption to life and work.
In my therapy sessions with students I see why these amazing children are considered exceptional.
It's hard to describe what happens in the human heart when, in a moment of time, a child's self-identity is redefined. "Disability" is no longer a part of their personal narrative. The knowledge and perspective of "possibility" releases an inner feeling that can only be described as pure joy for both the student and me the therapist.
Recently, I was captivated by the concept of 'the glory of God' which we read about in vivid descriptions in scripture and I wondered if there was a possible connection between God's glory and our human experience of inner joy and contentment. I was intrigued by a message I heard from a dear friend and pastor from England, Mike Pilavachi, as he reflected on the life of Moses in the book of Exodus; and Moses' bold request for God to reveal His glory to him.
I thought—the nerve, and in some ways the presumption of Moses! It's not as if Moses' life was lacking of any proof of God's provision and presence—or His glory. God overwhelmingly displayed His glory to Moses in a multitude of ways from the burning bush, the plagues of Egypt, the parting of the sea, His daily provision of manna, through a pillar of fire by night—and the cloud by day.
But somehow even after experiencing all of those signs, Moses still felt that he hadn't yet truly experienced God's glory. So Moses prays, "Show me your glory" (Exodus 33:18).
Really? What more could God do to demonstrate His glory to the people He loved?
The astounding beauty of this exchange between God and Moses is how delicately and intimately God answers Moses' honest request. God responds. It is not with another supernatural display of His manifest presence such as fire, thunder, lightning or shaking of the earth, but rather God's response is a close and private exchange in a crevice of a mountain,
And the Lord passed before him [Moses] and proclaimed, "The Lord, the Lord God, merciful and gracious, longsuffering, and abounding in goodness and truth, keeping mercy for thousands…" (Exodus 34:6-7).
In this exchange God's Holy presence is tenderly intertwined with His words of remembrance about His character and nature toward mankind. God makes it very clear to Moses that His real glory is proclaimed and revealed through the simple acts and gestures of goodness, mercy, and compassion.
What a revelation to everything within me that calls out for an authentic experience of God. Could it be that in those moments when we are compelled to act justly, love mercy, and walk humbly with God that, God is quietly and affectionately invading our story and ushers in His glory through uncomplicated acts of goodness, mercy, and compassion.  The fruit of which releases "joy" to our soul.
If true, I'm deeply humbled and yet also profoundly moved to receive this great gift God extends to the followers of Jesus Christ—that through the work of His Holy Spirit, when we are afforded the honor to represent the Heavenly Father's mercy, grace, and goodness—the very nature of God—the glory of God is revealed and I experience His joy. What an exceptional life!
The Apostle Paul understood very well the purpose and effect of seeing and experiencing the glory of God,
But we all, with unveiled face, beholding as in a mirror the glory of the Lord, are being transformed into the same image from glory to glory, just as by the Spirit of the Lord (2 Corinthians 3:18).
Paul is telling us that once you receive this revelation of God's glory—of his love, mercy, grace and long-suffering—the Holy Spirit will continually open our eyes to more of these aspects of God's nature and character. We have an ever-increasing revelation of God, in the way God wants to be known to us!
As David Wilkerson paraphrases the Apostle Paul in Galatians 1:15-16, "I have within me much more than some doctrine somebody thought up, more than just a head knowledge of Christ. I have a revelation of who Christ is—a revelation of his grace, mercy and love. And this revelation has become the very source of all I am and do. It's the very essence of my life!"—an exceptional life.
Scripture tells us that when Moses experienced this revelation of God's glory in the cleft of the mountain—the revelation that God is good, loving, caring, gracious, forgiving—Moses quickly fell to his knees and began to worship,
So Moses made haste and bowed his head toward the earth, and worshiped (Exodus 34:8).
As I worship God today in gratitude and thanksgiving, I too boldly ask to see His glory in my life. Suddenly my eyes and heart open to the young pregnant mother who was just informed that the child within her womb has severe chromosomal abnormalities and will probably not survive the pregnancy, and if the child survives the pregnancy probably will not survive the delivery, and if the child survives the delivery—will not survive his first breath. The courage of this young mother to say, "I will not end the life of this child. He has value and a soul and I will carry him, give birth to him, hold him and pray over him for as long as God gives him life." Through this young mother's narrative—I experience God's glory and bear witness to an exceptional life.
This young mother's story and the many other young mothers and fathers I have been blessed to work with over the years—add beauty to my life. They help to write a narrative of an exceptional life—worthy of God's love, mercy, compassion, and sacrifice.
A favorite lyric of mine written by the worship leader Sara Groves reminds me that, "their pain changed me, their dreams inspired, their faces a memory, their hope a fire. Their courage asks me what am I afraid of—what am I made of and what I know of love. And what I know of love."
Today, God hands each of us a pen to write the stories we tell ourselves—our narrative. Within our grasp is a story filled with tales of God's goodness, mercy, and compassion—His glory helping to define an exceptional life.
We also have the great privilege and sacred opportunity to inspire others to discover and write their own stories. Is there a friend or individual God is encouraging you to help write—or rewrite their story out of the ashes?
Discover and embrace your spiritual gifts and experience God's glory as you write your narrative and help others to find the words to their story—experience the joy that comes when you chose to live an exceptional life of love, mercy, compassion, and sacrifice!
---
Here are some ways to use your spiritual gift of mercy-showing and exhortation with families of special needs children and those on the margins of life's opportunity:
▪ Volunteer to mentor a child with special needs in your church's Sunday School
▪ Offer to babysit for a family with a child with special needs
▪ Volunteer for your local chapter of Special Olympics
▪ Host a "play date" for mothers with special needs children
▪ Begin a "Special Needs" family ministry at your church
▪ Help a family with special needs children find the resources in your community for social, academic, and vocational assistance
▪ Help to eliminate the feelings of isolation and abandonment that families with special needs children experience by inviting them to parties, gatherings, Bible studies, and vacations
▪ Volunteer at a women's shelter
▪ Become a foster parent to a needy child
---
RHONNI GRIEG has worn many hats in her lifetime with careers as a speech and language pathologist in both medical and academic settings, a building project manager, interior creative designer and the executive director of an international non-profit ministry. But the most treasured hat she wears is that of the wife to Bill Greig III and the mother to their three children. Rhonni has taught women's Bible studies and Sunday School classes as well as lectured on the subjects of children's speech and language development, the Importance of mentoring the next generation and Living a Life of Legacy. Her teaching and prayer ministry has opened opportunities to minister and teach not only in the United States, but also in Romania, China, Mexico, and South Korea. Currently, Rhonni works as a speech and language pathologist in a public school for special needs students in Southern California.
---
Your Gifts: Spiritual Gifts Discovery
God created you with purpose and passion—learn how you can take the gifts He has given you and use them to advance His Kingdom in ways you never imagined.
---
Free Online Spiritual Gifts Survey: Discover what you are gifted by God to do on this earth in about 20 minutes, CLICK HERE
---
Here are more free articles, excerpted from the book Your Gifts shown above, one for each of the nine Team Ministry Spiritual Gifts…
---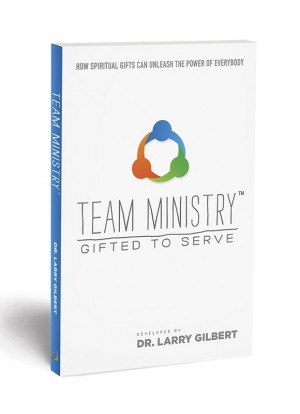 Spiritual Gifts Can Unleash the Power of Everyone!
Lead others to discover their spiritual gifts.
For pastors and group leaders.
Read This Book Now, eBook Instant PDF Download, Click Here
Read This Book with Your Group of Pastors and Shepherds, Bulk Pricing for Groups, Click Here
---
Click on each cover below for more information