For we are God's handiwork, created in Christ Jesus to do good works, which God prepared in advance for us to do. Ephesians 2:10
The past 2 years of the pandemic has been challenging and disruptive for nearly everyone. For me, it has caused me to increased my involvement in ministry and accelerated my moving into the calling that I have had on my life since a very young age. I have had a lifelong desire to be a Priest/Pastor, but had never pursued it. Often I would think about it, but it seemed impossible.
My life until now has been in the Church, but not serving in the church. My career was in sales management and I now believe God gave me that career so that I would experience life similar to those that I would one day be serving, so that I could relate to them and meet them where they are.
Over the years I have done several spiritual gifts assessments and personality tests and they have remained pretty consistent as they should.
My top spiritual gifts are Shepherding, Administration, Teaching and Mercy-Showing.
When the Covid pandemic gripped the world in early 2020, the church I called home was Life.Church, an Evangelical Covenant Church based in Edmond Oklahoma. Life.Church had already build a worldwide online platform and presence. And with the shutdowns we were able to accommodate all the new online visitors that grew weekly as homebound people sought out worship and spiritual teaching online.
I quickly volunteered to lead an online Life Group to connect people with Christian community, fellowship and pastoral care. Soon I led several groups meeting weekly on Zoom, as well as communicating on GroupMe for private groups and individuals. God has also used me to serve others through the ministry of Biblical Counseling.
God doesn't call the equipped, he equips the called.
It just so happens that God, in all his wisdom, led me in recent years to take seminary level online courses in theology, pastoral care, preaching, sermon preparation and Biblical counseling. My desire to serve God has now become the only option for me. God has repositioned me to turn my focus away from my sales career and to transition into a ministry vocation. Now I am also studying church planting.
Knowing what my spiritual gifts are gave me the courage to step out into this new calling.
The truth is we are all called and given spiritual gifts to serve God.
I am very grateful and excited to be on this path to do the works that were planned in advance for me to do. (Ephesians 2:10)
---
DAN BELSON is a Life Group Leader and Host for Life.Church Online, an Evangelical Covenant Church with multiple physical locations as well as a worldwide online platform. He leads several groups online, hosts at online services and serves in Pastoral Care and Biblical Counseling. The people in the groups he facilitates are from inside and outside the USA. Dan is taking online seminary courses in Pastoral Care, Biblical Counseling, Theology, Preaching, Sermon Preparation and Church Planting. His call to Ministry has been a lifelong journey that he is finally enjoying as he pursues what, where, when and how God wants him to serve. Dan is transitioning from his sales career to full-time ministry. He is passionate about bringing glory to God through soul care and the spreading of the Gospel. Dan enjoys writing and creating content from scriptural truths and spiritual wisdom. Dan currently resides in Summerville South Carolina and you can reach or follow him on Instagram or email him at [email protected]
---
INVEST IN YOUR GOD-GIVEN GIFTS AND SPIRITUAL GROWTH
Your Gifts: Spiritual Gifts Discovery
God created you with purpose and passion—learn how you can take the gifts He has given you and use them to advance His Kingdom in ways you never imagined.
---
Free Online Spiritual Gifts Survey: Discover what you are gifted by God to do on this earth in about 20 minutes, CLICK HERE
---
Here are more free articles, excerpted from the book Your Gifts shown above, one for each of the nine Team Ministry Spiritual Gifts…
---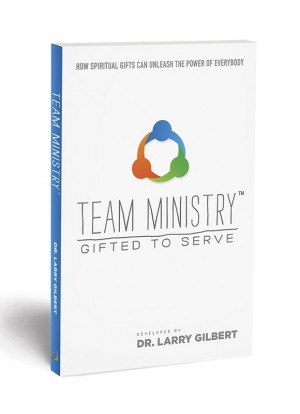 Spiritual Gifts Can Unleash the Power of Everyone!
Lead others to discover their spiritual gifts.
For pastors and group leaders.
Read This Book Now, eBook Instant PDF Download, Click Here
Read This Book with Your Group of Pastors and Shepherds, Bulk Pricing for Groups, Click Here
---
Click on each cover below for more information