Muslims…
What pictures come to mind when you hear that word?
Suicide bombers killing thousands of innocent people
Angry looking men with long beards
Women whose faces cannot be seen
Rituals
Bowing
The disturbing sound of a call to prayer coming from the distance
Animals being slaughtered
Women being stoned to death.
All of those pictures are sad realities. But there is something else.
I sit in the garden of a church with a short line of people waiting to talk with me. I did nothing to call these people in to talk. I went nowhere. They came to me. They came to the church. They are Muslim.
There's a doctor that has seen too many people close to death and unsure what their destiny is.
There's a government worker that wants to remain anonymous in fear he may lose his job.
There's a young mother left to raise her child alone that has seen the face of a kind man in her dreams.
They all want to hear the story of Jesus.
Can you imagine? Here I sit in a country full of Muslims and they are coming one by one to me to talk about Jesus?
Sometimes it is a dream that causes them to search for the church. Often it is disillusionment with Islam. Sometimes it is in desperation.
They have tried all the Islamic avenues to break curses in their lives and they think, "Why not try a priest?" And so they come.
They come with many questions. They come with broken lives. They come with a hope that there may be a better way of knowing God.
It all started for me 21 years ago when I myself became disillusioned with Islam.
I was born during the month of Ramadan and therefore was named after it. In Turkish, I'm called Ramazan.
What better path could there be for a boy named Ramazan than to become a Islamic religious leader? And at a young age I began training. But as I studied, questions came to my mind and I sought answers from my spiritual leaders. These experts of the law could not answer my questions. And as time went by, I lost whatever faith I had in Islam.
God led me on a search that ended with me giving my life to Jesus and becoming a different kind of "religious leader." I am now the pastor of two Christian churches in my hometown of Antalya Turkey.
There are 84 million people living in Turkey, a 99 percent Muslim country. And there are only between 4,000 and 5,000 known Christian Turks.
When Jesus called some of the disciples to follow him, he told them that he would make them "fishers of men" (Matthew 4:19). And these fishermen later found themselves alone on the sea unable to catch a single fish. Jesus appeared to them…
And He (Jesus) said to them, "Cast the net on the right side of the boat, and you will find some." So they cast, and now they were not able to draw it in because of the multitude of fish. John 21:6
I can relate to this story. Indeed the Lord has called me to be a "fisher of men." Because of the life he saved me from I cannot help to want to do anything else. Yet time and time again I see that it is Jesus alone that fills my net.
What greater joy can there be than to sit and wait and watch Jesus bring people to Himself.
And in the process and by His grace, I get to be included in this work! I see the seekers and the finders. I see lives changed by God.
The harsh face of Islam is indeed a reality. But it's not the whole picture. Not the complete reality.
God loves every broken soul in this world. And He has the power to change even the coldest heart.
I can say that because I've seen it firsthand.
So I will continue to sit and wait.
They will come.
---
Click on these links for more photos and information about Pastor Ramazon Arkan and the Antalya Evangelical Churches.
The first photo above at the top shows where Ramazan and his flock have built the first modern Christian church in Antalya Turkey, a port city on the Mediterranean Sea which the Apostle Paul visited as described in Acts 14:25 (recorded as Attalia).
Ramazan and his flock are fundraising for the operational needs of their new church. Please pray that the Lord will continue to bring generous partners to support Antalya Evangelical Churches. If you want to help in this way, please make your check payable to: People International USA, PO Box 3005, Vancouver, WA 98668-3005.​ In the Note area of the check write: Project Number 935. 100% of your donation will be given to Antalya Evangelical Churches and are USA tax-deductible.
---
Also read OVERWHELMED BY THE UNGRATEFUL 
CLICK HERE to read about how Ramazan and Karen met and became Mr. and Mrs. Arkan.
---
INVEST IN YOUR GOD-GIVEN GIFTS AND SPIRITUAL GROWTH
Your Gifts: Spiritual Gifts Discovery
God created you with purpose and passion—learn how you can take the gifts He has given you and use them to advance His Kingdom in ways you never imagined.
---
Free Online Spiritual Gifts Survey: Discover what you are gifted by God to do on this earth in about 20 minutes, CLICK HERE
---
Here are more free articles, excerpted from the book Your Gifts shown above, one for each of the nine Team Ministry Spiritual Gifts…
---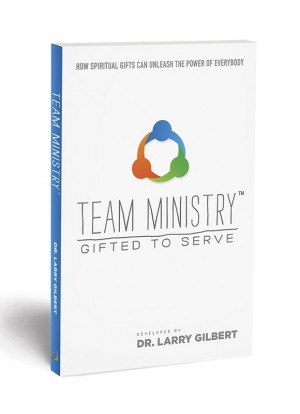 Spiritual Gifts Can Unleash the Power of Everyone!
Lead others to discover their spiritual gifts.
For pastors and group leaders.
Read This Book Now, eBook Instant PDF Download, Click Here
Read This Book with Your Group of Pastors and Shepherds, Bulk Pricing for Groups, Click Here
---
Click on each cover below for more information