We have this hope as an anchor for the soul, firm and secure… Hebrews 6:19
Let me tell you about the hope of your Christian sisters and brothers in Turkey, a country with a long tradition of Christianity dating back to the first century AD…
She's everybody's grandmother, although most of her children and grandchildren are an ocean away. She's a jovial woman who lights up the room with her smile. She's quick with a hug, quick with a joke, and quick to praise the Lord for what He has done for her. When I see her, I suddenly feel loved and accepted and warmly welcomed into her space. Her life hasn't been full of all joy and laughter though. She's faced loneliness, health issues, and she watched her grandchildren grow up without a father, after his murder. She has seen the inside of the pit of despair. And then, Jesus lifted her out.
Her hope is built on nothing less than Jesus' blood and righteousness.
She's everybody's mother, although she has no children of her own. She's a compassionate caregiver who serves without seeking recognition. She's quick with a cup of tea, quick with an encouraging word, and quick to thank the Lord for what He's given her. When I'm with her, I feel secure and cared for. I know she's got my back. But her life hasn't always been easy. She lost her husband in a tragic accident. She has seen the inside of the pit of despair. And then, Jesus lifted her out.
Her hope is built on nothing less than Jesus' blood and righteousness.
He's everybody's brother, although his own brother was hit by a train years ago. He wants to serve the Lord, so he volunteers in the church for hours every week. He's quick to run an errand, quick to organize a game for the Sunday School kids who adore him, and quick with excitement to talk about God's word. When I need help, I know he will step in and accept the challenge even when it means toting loads of heavy boxes for our church yard sale. Yet indeed his life has been marked with pain. Not only did he lose his brother, but he sacrificed a successful career to follow Christ. He has seen the inside of the pit of despair. And then, Jesus lifted him out.
His hope is built on nothing less than Jesus' blood and righteousness.
I live in Turkey, a country of more than 83 million people, making up over 1% of the entire world's population. According to current statistics, 98% of Turks are Muslim. There is no guarantee of salvation for the followers of Islam. When you ask a Muslim if they will go to heaven when they die, they respond with a simple answer, "I hope so. Only God knows."
I try to wrap my head around this, but it's difficult. Without the Holy Spirit, without the hope of salvation, how does a human being muster up enough positive thoughts to keep themselves out of the pit of despair?
As Christians, especially when life is fairly good, we tend to take our hope for granted. We don't give much thought to the fact that our salvation is secure in Christ. We know that we have been forgiven and we know that no matter what we face, the Lord will be with us.
One of the things that I have noticed among Christians in Turkey is that hope seems to be more essential.
For a former Muslim who lived for years "hoping" that God would send them to heaven when they die, they find an amazing freedom in the blood of Jesus—their firm foundation.
It is this hope and freedom that makes the lives and testimonies of my Turkish Christian brothers and sisters so dynamic, so encouraging. Watching the Lord replace their despair with true joy and their wishful thinking with His solid guarantee, just never gets old!
There is no more, "I hope so."
There is a new confidence to sing…
When he shall come with trumpet sound,
O may I then in him be found,
dressed in his righteousness alone,
faultless to stand before the throne.

My hope is built on nothing less
than Jesus' blood and righteousness;
I dare not trust the sweetest frame,
but wholly lean on Jesus' name.
---
CLICK HERE to read about how Ramazan and Karen met and became Mr. and Mrs. Arkan.
KAREN ARKAN and her husband Ramazan serve as pastors of Antalya Evangelical Churches, located in Antalya Turkey, a port city on the Mediterranean Sea which the Apostle Paul visited as described in Acts 14:25 (recorded as Attalia). They are still fundraising for the operational needs of their new church, which is the subject of the Fruitful post BUILD IT AND THEY WILL COME. Please pray that the Lord will continue to bring generous partners to support Antalya Evangelical Churches. Donations are welcome HERE and may be sent to: People International USA, PO Box 3005, Vancouver, WA 98668-3005. In the Note area of the check write: Project Number 935. Contributions are USA tax-deductible and 100% will go toward the ministries of Antalya Evangelical Churches.
---
INVEST IN YOUR GOD-GIVEN GIFTS AND SPIRITUAL GROWTH
Your Gifts: Spiritual Gifts Discovery
God created you with purpose and passion—learn how you can take the gifts He has given you and use them to advance His Kingdom in ways you never imagined.
---
Here are more free articles, excerpted from the book Your Gifts shown above, one for each of the nine Team Ministry Spiritual Gifts…
---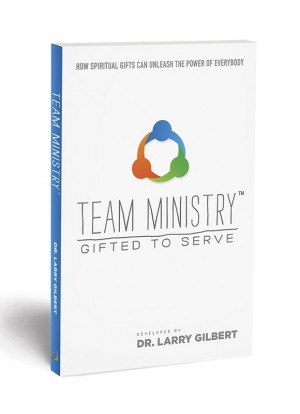 Spiritual Gifts Can Unleash the Power of Everyone!
Lead others to discover their spiritual gifts.
For pastors and group leaders.
Read This Book Now, eBook Instant PDF Download, Click Here
Read This Book with Your Group of Pastors and Shepherds, Bulk Pricing for Groups, Click Here
---
Click on each cover below for more information