It looks like a plate full of beans and the best seat in the house after I'd trekked four long hours. 
It's inviting me into their home to have my first cup of coffee in months. It shows itself as a bowl of hot soup and a slice of bread when it's cold outside and I can't stop shivering… it's giving up their own beds for me to sleep in for a week as they cram into one room and sleep on the floor. Sometimes it's just saying "hey, come over to our apartment and we'll cook you some American food. We have Netflix, a comfy couch, and good coffee! Little taste of home for you. It's the least we can do." Or something as simple as a "girls night" with our Moldovan friends where we were served traditional Moldovan food and laughed together for hours.
The hospitality I've witnessed on my World Race has changed me forever. At first, I was uncomfortable receiving such graciousness.
I remember the food that was served to my team in Nepal by a family living in utter poverty. "No, don't serve me…", I thought to myself. "You need this way more than I do, I'll be fine". I couldn't fathom the joy that it brought to others to serve guests, even when to serve meant that it would cost them. Much of the time, I tend to be a person who gives out of my abundance and my convenience rather than out of humble circumstances. I truly have meet some incredible people.
The beginnings of this blog were written while I was in the country of Moldova on my ninth month of the World Race.
Now, after being home in America for four months and looking back through my old journal entries, I reflect on this moment and feel the desire to finish what I started.
Prior to this time on the World Race, I had struggled with the idea of hospitality. Yes, it was always nice to receive hospitality… but to give it? That was never a gift of mine.
As someone who always felt a little too liberal for my Christian friends and too conservative for my non-Christian friends, to call me hospitable was about as terrifying as calling me domestic. I imagined baking cookies and wearing aprons, serving tea and far too much pink everywhere.
To me, hospitality was something you had to do to keep others entertained, to make them happy no matter how you yourself were feeling at the time.
As a Christian, I sometimes felt guilty when I didn't naturally want to serve others, but the reality was that it was hard for me. No sugar coating it—I thought of it as a burden rather than a blessing, a chore rather than a joy.
But oh, how my heart changed during my eleven month World Race.
How did this change of heart come about? Surely my Nepali friends didn't make me all of a sudden love the color pink or obtain a new fascination with cookie baking.
I think it was because I began to understand what true hospitality looks like.
Hospitality means primarily the creation of free space where the stranger can enter and become a friend instead of an enemy. Hospitality is not to change people, but to offer them space where change can take place. It is not to bring men and women over to our side, but to offer freedom not disturbed by dividing lines. Henri Nouwen, Reaching Out
I've realized that hospitality is less about what you can do for others, and more about the atmosphere you create around others.
It's less about impressing them as it is about allowing them the space to rest and feel at home with you and around you, regardless of who they are or how well you know them.
How many times have you walked into a stranger's house and immediately felt at home?
As carriers of the Spirit of God, we are to show the world the hospitality that God has shown us. He has called us home, to be with Him.
When you no longer feel pressured to impress others, you are free from the pressure to be someone you're not around others.
When you learn to accept a stranger as a friend, they feel the radical love and acceptance that God shows us by calling us His friends.
When a stranger becomes a friend, then you have allowed God's Spirit to give them a glimpse of what it will be like when we finally come Home.
---
ALYSSA KEENE  Alyssa Keene is a UCLA graduate with a degree in Music and a minor in Global Studies. She debuted her professional music career as a classical trumpeter at the young age of 13, and has since played across the classical, jazz, pop, folk, and most recently, world music genres. God is calling her to use her gifts on the mission field; She desires to combine her two loves of music and culture to create a global impact. Alyssa is passionate about freedom, honesty, radical living, and heart expression. To learn more about World Race Missions Trips CLICK HERE
---
INVEST IN YOUR GOD-GIVEN GIFTS AND SPIRITUAL GROWTH
Your Gifts: Spiritual Gifts Discovery
God created you with purpose and passion—learn how you can take the gifts He has given you and use them to advance His Kingdom in ways you never imagined.
---
Free Online Spiritual Gifts Survey: Discover what you are gifted by God to do on this earth in about 20 minutes, CLICK HERE
---
Here are more free articles, excerpted from the book Your Gifts shown above, one for each of the nine Team Ministry Spiritual Gifts…
---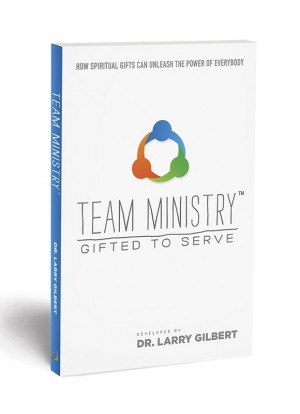 Spiritual Gifts Can Unleash the Power of Everyone!
Lead others to discover their spiritual gifts.
For pastors and group leaders.
Read This Book Now, eBook Instant PDF Download, Click Here
Read This Book with Your Group of Pastors and Shepherds, Bulk Pricing for Groups, Click Here
---
Click on each cover below for more information